19 Day Challenge
Challenge 19: Shooting Challenge
The final piece of the jigsaw before you start them all over again.
3 Parts to todays challenge.
Part 1
Set up 5 balls on the 18 yard line, try to hit each corner of the goal and one straight down the middle.
Make it longer or shorter as required.
Part 2
Target challenge-from penalty spot (12yards) hit the side netting both sides, crossbar and both posts.
Part 3 (for older players)
Hit the crossbar from the 18yard line and smash home the rebound (on the full if possible).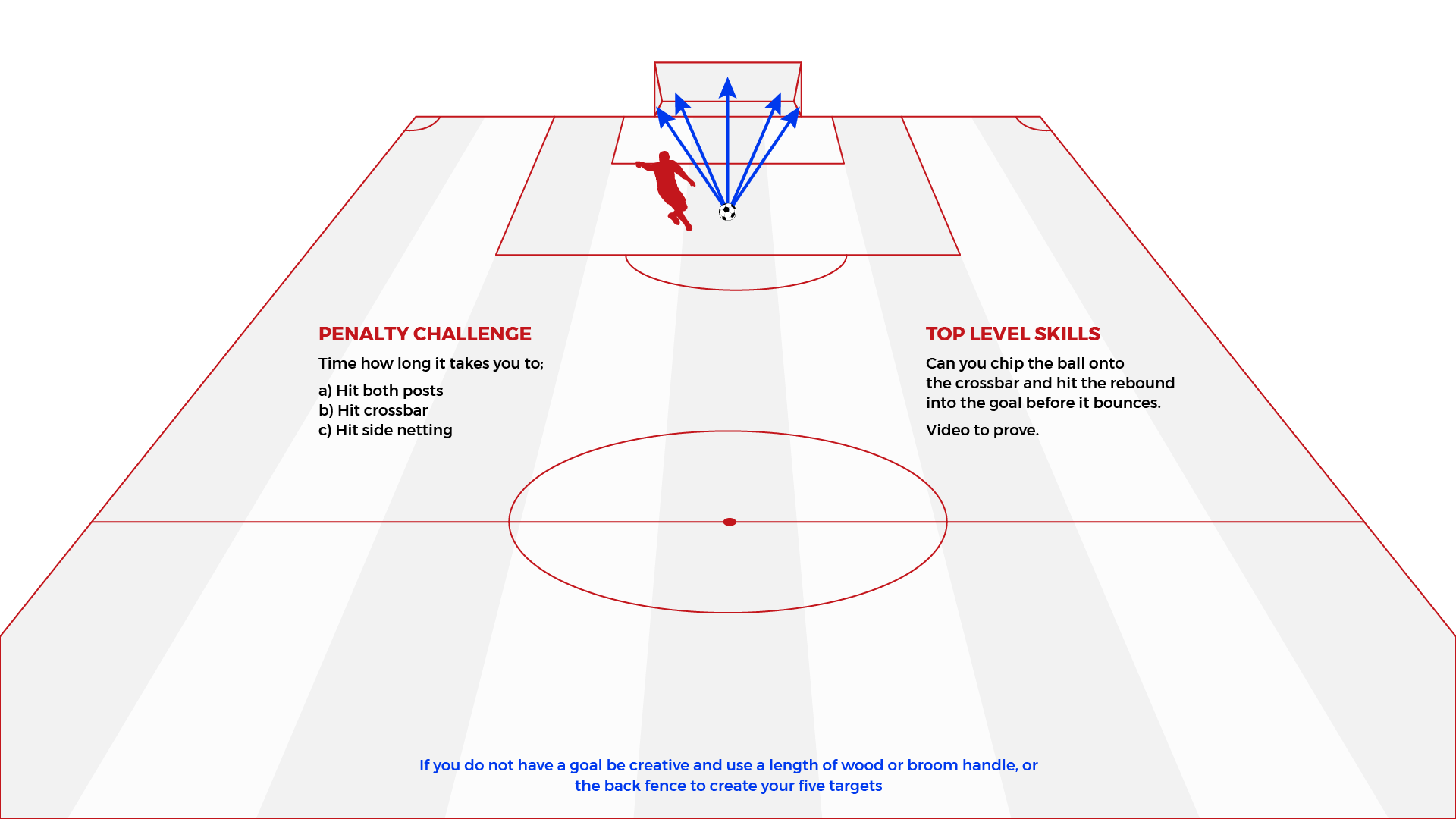 19 Day Challenge
Other Days Challenges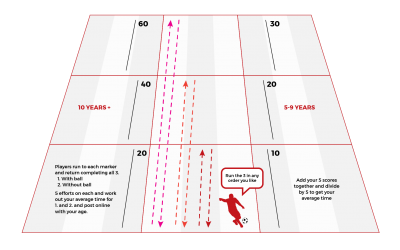 Challenge 8: 20, 40, 60 OR 10, 20, 30