19 Day Challenge
Challenge 17: 1 vs 1
Player starts 18yards from goals and has a 1vs.1 action with the defender, moving away from goals, turns & comes back to take the defender on a 2nd time, before shooting on the 18yard line.
Ball must hit the net on full.
Record your score out of ten. Under 10's shoot from the 12 yard/penalty spot.
For a fitness element do the drill continuously and do 5 push-ups for each miss.
Poles can be used in corners for elite players to test accuracy.
See session plan.
Enjoy!!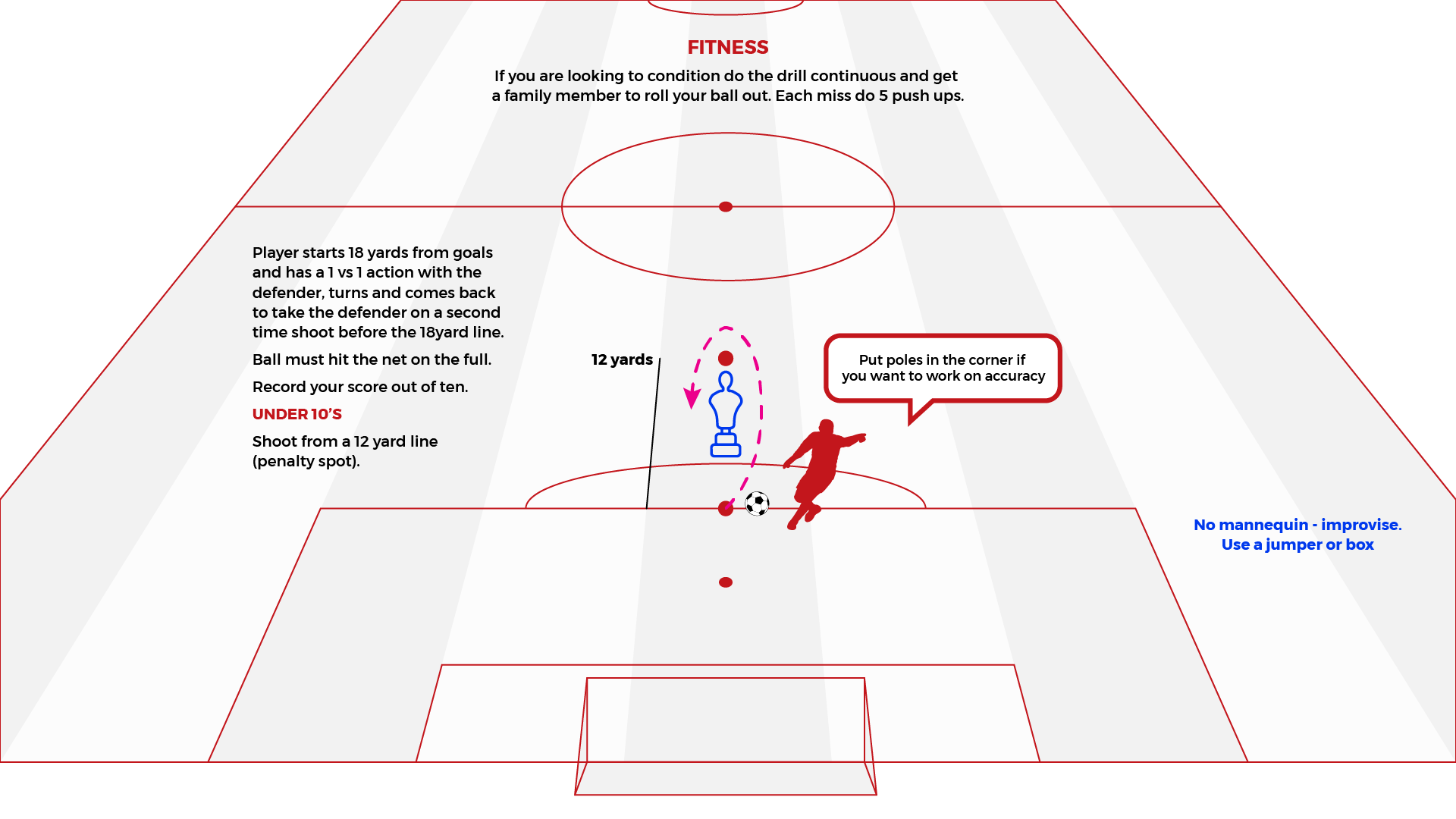 19 Day Challenge
Other Days Challenges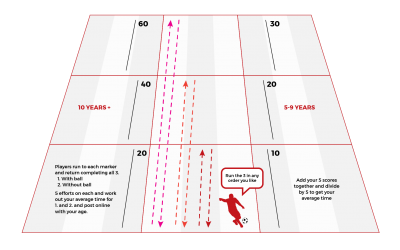 Challenge 8: 20, 40, 60 OR 10, 20, 30