19 Day Challenge
Challenge 5: Slalom Challenge
Players use 8 markers to guide them on their dribble using 4 different methods (inside cut, outside cut, sole roll & loop). Please try and experiment with other combinations.
Younger players can reduce the difficulty level to suit.
Once the payer rounds the 8 markers they turn and work back to where they started with the next method. 4 efforts= 1 rep, try to do 5 reps. Upload your video & best times.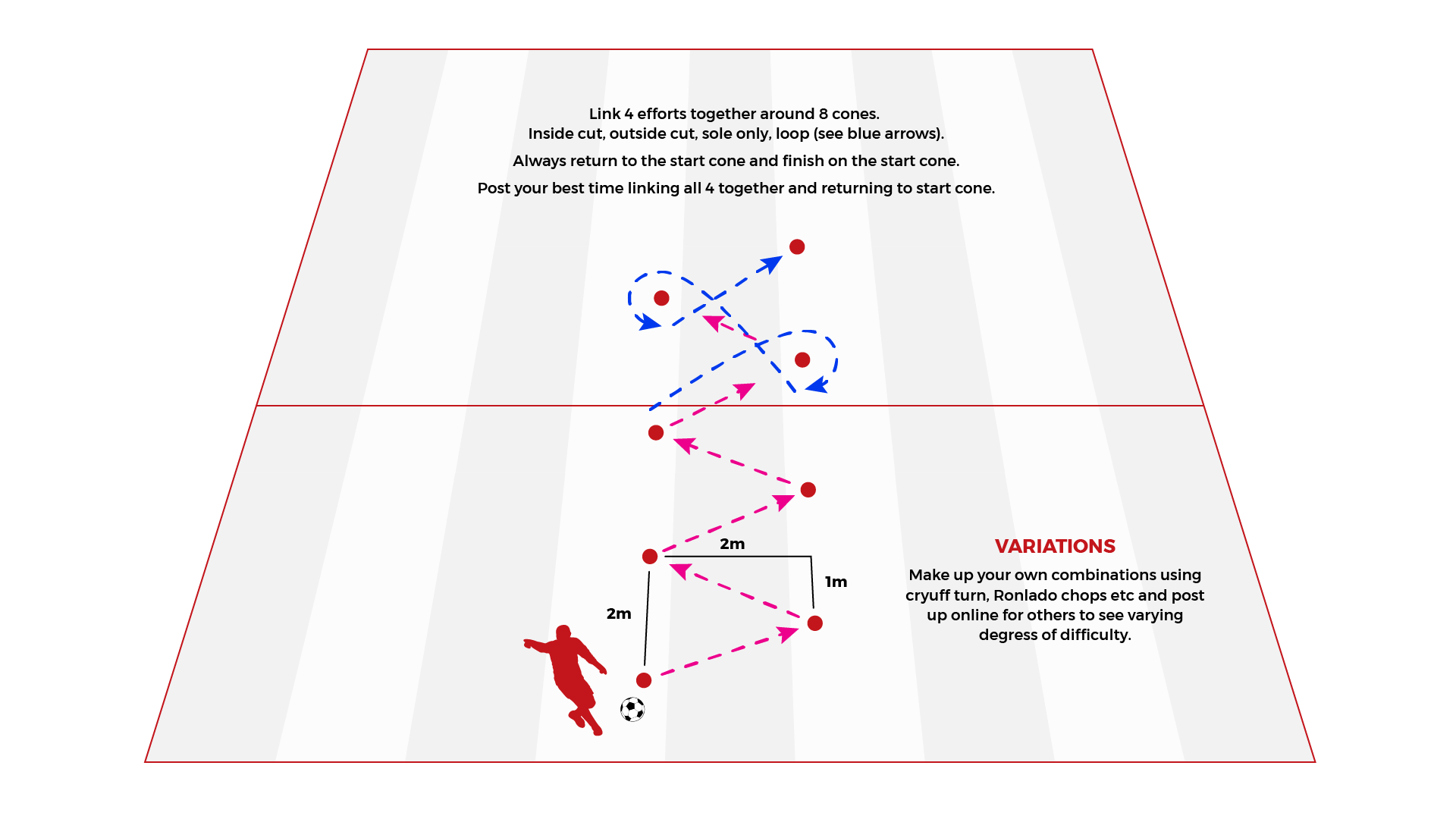 19 Day Challenge
Other Days Challenges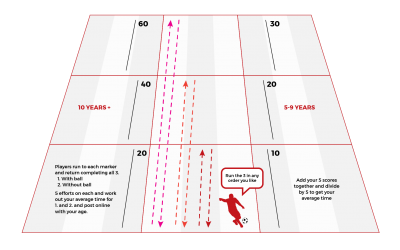 Challenge 8: 20, 40, 60 OR 10, 20, 30