19 Day Challenge
Challenge 18: Turning Challenge
Players must start in the middle of the gates and carry the ball to break the line of the end cone before turning to do the same at the opposite end.
Any turning technique can be used with the aim to do as many turns in the 30secs.
Gates set at 6yards, 12 yards and 18 yards for 3 turning tests. Use turns such as inside cut, outside cut, roll out, cryuff etc. CONDITIONS-complete 3 distances without the ball and count no. of turns.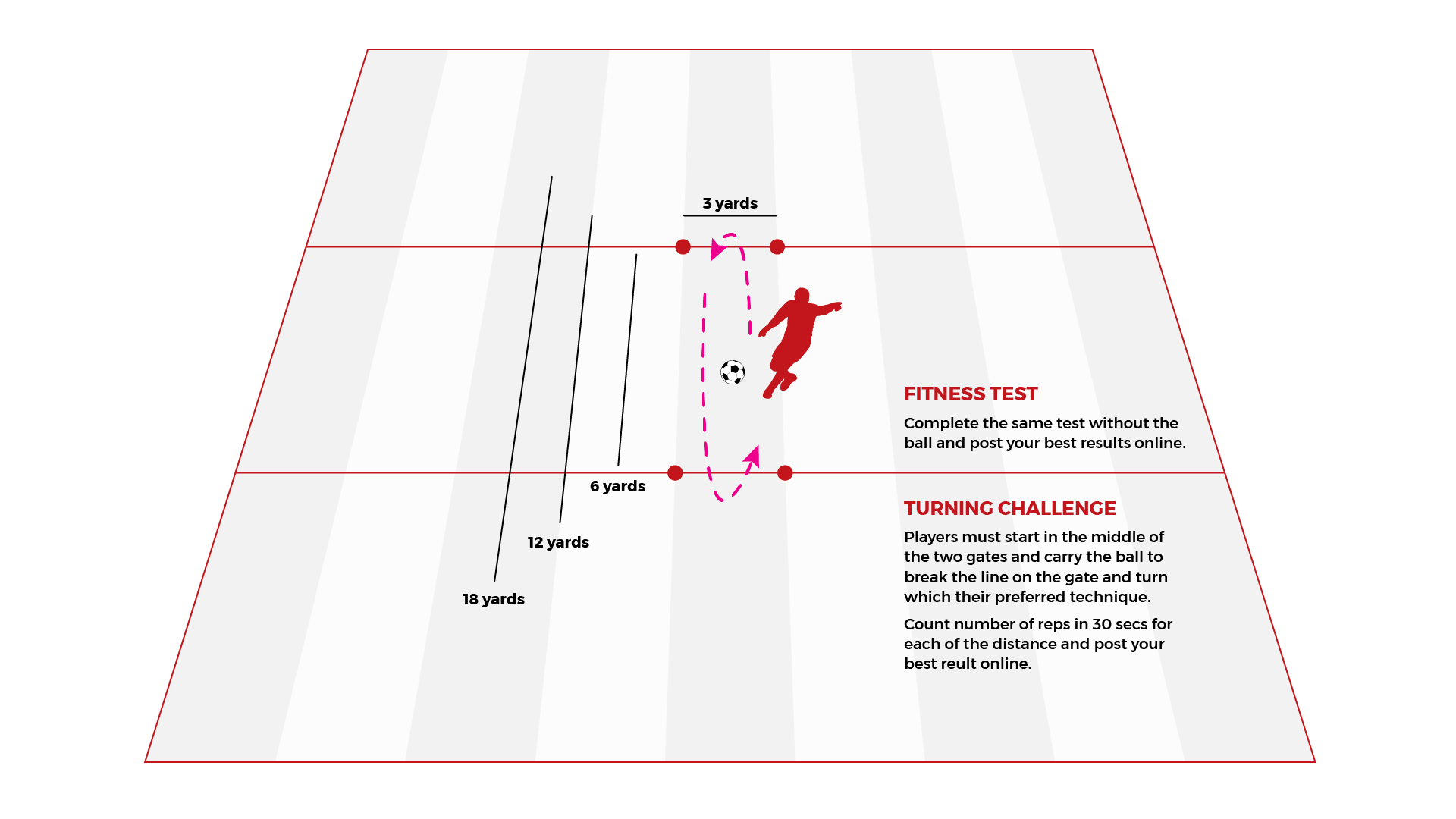 19 Day Challenge
Other Days Challenges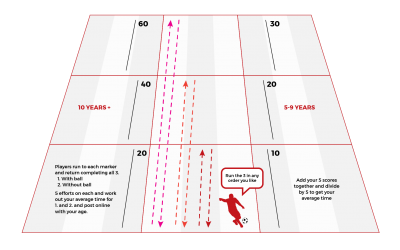 Challenge 8: 20, 40, 60 OR 10, 20, 30