Pro-Licence Coaching – With Clayton Zane
Who is developing your child, and what experience and qualifications do they hold?
Clayton is one of the last players from the region to represent Australia. Inspired by local hero Craig Johnston, Clayton decided at 12 years old that he was going to play football in Europe. Driven with passion, he was helped to the top by many famous local coaches and mentors including; Neville Power, Greg Smith, John Kosmina, Wayne Bailey,Ken Kaiser, Phil Dando, the late and great Bob Mountford, Peter Dewhurst & John Kosmina.
The knowledge and feedback from these relationships are what drives Clayton to develop the next generation of players. At the conclusion of a decorated career cut short by injury, Clayton is now a father of 3 and possesses a CV which includes coaching at Queens Park Rangers and the Newcastle Jets.
InZane football is more than a vehicle to develop Eilte players, it is a program for everyone.
Australia

Europe

Australia

100 Games Top Level

Socceroos – 14 games, 6 goals
Sydney Olympics- Olyroos
Young Socceroos

2002 – Anderlecht – $4Million transfer fee from Lillestrom
2001 – Lillestrom – $400k transfer from Molde
1999 – Molde – $700k from Northern Spirit

Northern Spirit
Newcastle Breakers
Coaching
Pro-Licence- FFA
A-Licence- English FA
B-Licence-English FA
C-Licence-English FA
Talent Scout Award
Newcastle Jets Youth, Assistant Head Coach & Interim Head Coach
QPR Youth Development Coach – 5 years
Education
Master in Sport Coaching- University of Queensland

Graduate Certificate- Southern Cross University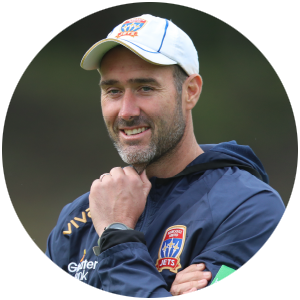 Address
Helen St Merewether, Newcastle
NSW, 2289 Australia